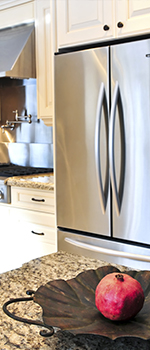 When to Purchase Big-ticket Items
Big-ticket appliances and home goods can create a big dent in your wallet, especially if you need to replace a broken (or ailing) one in a hurry. But if you've got the time to be picky, you can score seasonal deals on higher-priced items.

In this video you'll discover how to score substantial savings on lawn mowers, refrigerators, mattresses and many other larger appliances by knowing the time of year manufacturers and retailers discount them.

Check out the video* below to find out more!



* If you are unable to view the video on your mobile or tablet device, please enjoy it on your desktop.



Video featured with permission. All Contents ©2015 The Kiplinger Washington Editors. Kiplinger.com.