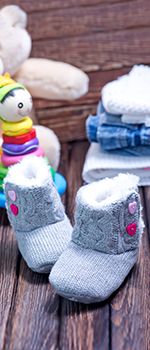 3 Worst Things to Buy New for Kids

As much as we love our kids, they can be expensive. (Want to know the national average for providing the essentials? Watch the video!) In just a few minutes, you'll learn about three things many people buy new but don't have to, including:

Clothes. Younger children haven't developed a fashion sense like older ones have, so take advantage of it while you can to save big on clothing and shoes.

Smartphones. Kids can treat electronics a little rougher than they should, so see how to save up to 40 percent on the latest smartphones.

Sports equipment and uniforms. Kids may (or may not) enjoy the activity they begged you to allow them to play. That doesn't mean you have to get stuck with equipment and uniform costs they may grow out of—or grow tired of.

Watch the video* below, then check out this link for even more things you can avoid buying new for kids.




*If you are unable to view the video on your mobile or tablet device, please enjoy it on your desktop.



Video featured with permission. All Contents ©2016 The Kiplinger Washington Editors. Kiplinger.com.