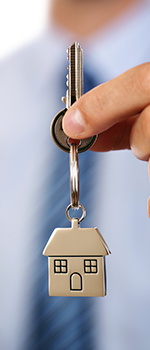 Recent Reports Had a Lot to Love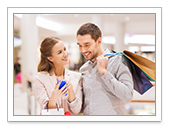 Consumers had a little extra change in their pockets thanks to lower gas prices and a positive employment outlook.

After wrapping up a strong holiday shopping season, consumer spending continued into 2016. January Retail Sales rose 0.2 percent, marking the third straight month of gains, the Commerce Department reported.

This spending coincides with stellar job creation the last few months of 2015. While the January Jobs Report showed that job creation slowed a bit, payrolls still rose by 151,000, according to the Labor Department. The Unemployment Rate also dropped to 4.9 percent, near what the Fed considers full employment. All of this is great news for consumers—and retailers.

A strengthening labor market (and low home loan rates, which you'll read about shortly) helped the housing sector end 2015 on a high note.

Home Sales and Prices Surge, Housing Starts Slip
New Home Sales rose in December, marking the third consecutive monthly gain and the third best annual gain since 2008. In total, sales of new homes rose 14.5 percent in 2015. However, sales did decline in January from December.

Meanwhile, January Existing Homes Sales edged higher from December's figures, posting the largest year-over-year gain since July 2013.

Home prices also rose 6.3 percent from December 2014 to December 2015, according to CoreLogic, a global property information services provider. Strong demand and tight supply pushed prices up. Home prices are expected to rise 5.4 percent over the same timeframe this year.

January Housing Starts, on the other hand, hit a three-month low. Declines were felt across the country, but construction halted on the East Coast because of heavy snow.

In line with expectations, January Building Permits hit 1.202 million units, signaling future construction.

Home Loan Rates Hover in Historic Territory
The increase in home prices has been offset by home loan rates that continue to hover near historic lows. Rates have remained attractive because of mixed data on manufacturing and inflation, plunging oil prices, and global economic concerns.

Oftentimes, when economic news is good, home loan rates increase. When economic news is not so hot, home loan rates decrease. Why? Because home loan rates are tied to a type of Bond called Mortgage Backed Securities. In tough economic times, investors tend to move their dollars into Bonds, helping home loan rates improve. When economic news recovers, they tend to move dollars back into Stocks to take advantage of gains.

For now, home loan rates remain in historic territory. If you have any questions about rates, home loans or refinancing, please don't hesitate to contact me.

Enjoy this month's issue of YOU Magazine.