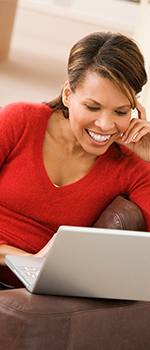 Worst Websites for Online Reviews

It's a good idea to check out online reviews before you book a hotel, visit a restaurant or buy a product. But whether or not you can trust those reviews is another matter. In this short video, learn how some of the most popular sites handle their review process.

Proof of stay is not required when leaving a hotel review on some sites. When you're looking for a room with a view, you could be misled by one of the hotel's competitors.

Proof of purchase on "big" sites like Amazon is important for finding product reviews you can trust. Find out how to tell if a customer has actually purchased the item being reviewed.

Full disclosure of name, email, and in some cases, address and phone number, are required on a handful of sites; this means you can count on the most credible ratings because people are willing to stand behind their reviews.

Watch the video* below, and then read more about why you can't trust some online reviews.




*If you are unable to view the video on your mobile or tablet device, please enjoy it on your desktop.



Video featured with permission. All Contents ©2016 The Kiplinger Washington Editors. Kiplinger.com.