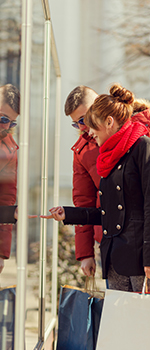 Election Results in Volatile Markets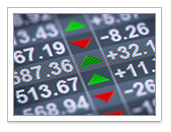 In November, Americans went to the polls to exercise their right to vote for president—and global markets took notice.

When Donald Trump was declared president elect, market reactions were wild, driving Stock prices higher while Mortgage Bonds—and the home loan rates tied to them—worsened in the immediate aftermath.

Investors may feel the Trump win is more Stock-market friendly with potential tax cuts, deregulation, and higher defense and infrastructure spending. There is also speculation that the president-elect's policies could spur a rise in inflation.

In October, wholesale inflation was unchanged and still tame, as noted in the Producer Price Index report. The Consumer Price Index (CPI) edged higher but was in line with expectations at a 0.4 percent increase. This was the largest gain in six months. Core CPI (which strips out volatile food and energy) was just below estimates. Year-over-year consumer inflation numbers edged lower.

Inflation is an important data point to watch since increased inflation can hurt the value of fixed investments like Mortgage Bonds, and ultimately hurt home loan rates.

Homebuyers Will Dig Housing Market Data
Housing Starts surged in October, the Commerce Department reported, up 25.5 percent from September. This report, which measures when digging begins on the foundation of a new home, was the highest level since September 2007. Single-family starts, which make up the largest share of the market, jumped nearly 11 percent, while multi-dwelling starts skyrocketed by 68 percent. From October 2015 to October 2016, Housing Starts were up 23.3 percent. October Building Permits, which signal future construction, also rose 0.3 percent.

A rise in home construction should be encouraging, especially in areas with limited housing inventory options.

Retailers Cash In on Sales
In more good news, Retail Sales were solid in October, which could spark a boost in the U.S. economy during the holiday shopping season. The Commerce Department reported Retail Sales rose 0.8 percent, above expectations, while September's numbers were revised higher. The positive numbers in September and October were the best two-month rise since early 2014. Retail Sales are up 4.3 percent from a year ago.

For now, although home loan rates edged higher following the election, they are still in attractive territory.

Enjoy this month's issue of YOU Magazine.