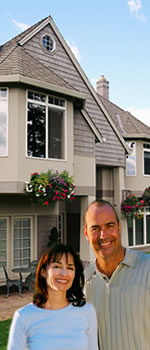 Thinking About Buying a Home?
Tips to Maximize Your Buying Power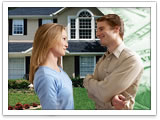 Spring is typically the busiest time of the year for the Real Estate Industry, and 2007 should be no different. In fact, during this spring selling season, home buyers will be greeted with the first buyer's market we've seen in the Real Estate Industry in some years. With inventories up in numerous regions throughout the country, and interest rates near historic lows, home buyers will have many more opportunities this year to finally make their dream of owning a home a reality.

But it's only February, right? The Groundhog just made his annual appearance and, despite his optimism, winter seems far from over. So, how can we benefit now from opportunities that have yet to fully blossom? Well, here at YOU Magazine, we're always looking for ways to improve your financial well-being. With this in mind, we've asked the experts how potential home buyers can position themselves now to make the most of the changing real estate market. The following tips will give you the tools you need to help you get started.

Get a Credit Check-up
Over the last 12 months, several lenders have been forced to revisit qualification standards. This means that qualifying for a loan may be a little more difficult now, especially for those who may have credit issues. And, while it is still possible to buy a home with No Money down, call your mortgage professional and request that he or she run a credit review for you. Maybe your credit has improved in the last year, and you'll be pleasantly surprised at what you can now afford. If credit problems do exist, however, your mortgage professional can provide the information and tools you need to reduce or repair these issues and increase your credit score. This can be as simple as re-allocating balances on existing credit cards to resolving issues with potential collection accounts.

You may even find that the information that appears on your credit score is incorrect – or even worse, that you've been a victim of identity theft. These sorts of unexpected problems can cost you valuable time if you wait until spring to find out that they exist.

Get Pre-approved
Much different than pre-qualification, pre-approval offers many benefits in a buyer's market. First, you can typically purchase your new home for less money. Because you're pre-approved, sellers can be confident about your offer. Viewed as a "cash buyer," you will have leverage to help you get the price that you want, an amount that has already been approved. Sellers won't have to worry that you won't qualify in the end. Remember, many sellers are counting on the sale of their home to pay for the purchase of a new home, and a buyer who doesn't qualify could cost them a lot of time and money. By being pre-approved, it relieves a lot of the stress associated with the whole process. Because of this, sellers may even accept a lower offer! Especially if closing quickly is of paramount importance to a seller.

To get pre-approved, your mortgage professional will most likely need documentation beyond your basic credit information. This is why planning ahead is so important, because some of these documents may be challenging to find when you're scrambling for them at the last minute. If you have great credit, you may be able to get a loan that does not require asset and income documentation. Either way, talk to your mortgage professional and be prepared to provide additional paperwork.

Necessary records may include: recent pay-stubs, W-2s and tax returns for the past two years, and up to 3 months of bank statements for all accounts that you have. If you own property already, be prepared to tell your mortgage professional about it. This includes any real estate, vacant lots, rental properties, second homes, or commercial properties, etc.

Find the Right Mortgage Professional:
Ask your mortgage professional to show you the array of loan programs available to help you finance your home, as well as the benefits that each program has to offer. There are literally hundreds of ways to finance real estate, and a good mortgage professional will help you find the right program for you. You will see firsthand how, in some cases, the smallest change can have a huge impact on your investment or help you get more home for the same amount of money.

Find the Right Real Estate Agent
There are literally millions of licensed real estate agents in the US, and probably thousands in your market alone. Your mortgage professional works with many of the top agents on a regular basis and will gladly help you to narrow down your choices. It's important to make sure that the agent you choose is skilled at negotiating. This person should be someone with enough experience to get you the most home for the least amount of dollars, along with any concessions you may be seeking from a seller.

By preparing yourself now, you'll be able to make the most of the opportunities available once the spring selling season begins!