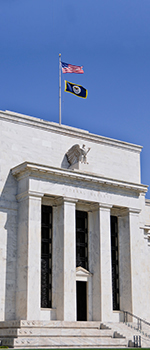 Happy Volatility Day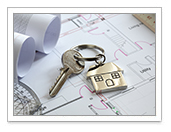 Hot inflation, robust economic data and key sound bites sent Stocks to record highs in mid-February, while Bonds simply tried to hold on.

Reports and Remarks Spark Stocks
Retailers enjoyed a solid January as consumers seemed more upbeat about the economy. The Commerce Department reported that Retail Sales rose 0.4 percent, above the 0.2 percent expected, while the December reading was revised higher. From January 2016 to January 2017, Retail Sales were up 5.6 percent.

Bonds struggled following the release of inflation data, which was hotter than expected on both the consumer and wholesale sides. The wholesale-measuring Producer Price Index reached its highest level since the fall of 2012, while the year-over-year Consumer Price Index rose to 2.5 percent in January, up from 2.1 percent in December.

Rising inflation decreases the value of fixed investments, like Mortgage Bonds. This, in turn, can have a negative impact on home loan rates, which are tied to Mortgage Bonds.

While Stock markets were revved up by the hot inflation and strong economic data, Federal Reserve Chair Janet Yellen really set markets in motion in mid-February.

Yellen caused a stir when she said it would be "unwise to wait too long" to increase the Fed Funds Rate, which is the rate at which banks lend to one another overnight. Her remarks caused a Stock rally at the expense of Mortgage Bonds, though Bonds were able to rebound in the days immediately following.

Despite the volatility, home loan rates remain in attractive territory.

New Housing Inventory on Horizon
Construction on new homes fell in January but still beat expectations. The Commerce Department reported January Housing Starts came in at an annual rate of 1.246 million, above the 1.220 million expected. Housing Starts were also up 10.5 percent from January 2016. Building Permits, a sign of future construction, were 4.5 percent above December's figures.

These numbers bode well for homebuyers and builders.

If you have any questions about rates or loan products, please contact me. I'd be happy to help. Enjoy this month's issue of YOU Magazine.