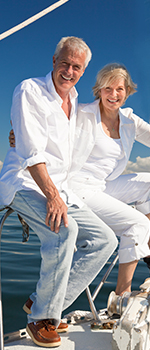 The Simple Secret to Retiring a Millionaire
Who doesn't want to retire a millionaire? The time-tested path to achieving this goal isn't as lofty as you might think. In this short video, learn what it takes to save a million for retirement, including:

Why it's important to start saving earlier rather than later, and the difference a few years can make.

The estimated contributions you'll need to put away, depending on your age.

The ideal percentage of income to save.

Watch the video* below. Then, find out more about how to become the millionaire next door.




*If you are unable to view the video on your mobile or tablet device, please enjoy it on your desktop.



Video featured with permission. All Contents ©2017 The Kiplinger Washington Editors. Kiplinger.com.