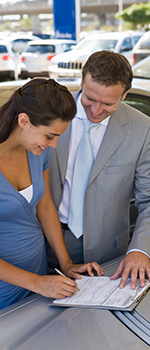 Surprising Reasons to Buy a Used Rental Car
In this short video, learn why buying a former rental car may just be the car deal you've been waiting for. Find out:

Why rental cars are better maintained than other used vehicles, what motivates rental companies to keep those cars in perfect running order, and details about the cars they offer up for sale.

Which rental companies offer third-party reports, the history of the cars they list for sale, and why you can be confident in the health of the vehicle.

How to get a free extended test-drive of the car you're interested in buying, so you can make sure it meets all your needs, including fitting in your garage!

Watch the video below. Then read more about buying a used rental car.




*If you are unable to view the video on your mobile or tablet device, please enjoy it on your desktop.



Video featured with permission. All Contents ©2017 The Kiplinger Washington Editors. Kiplinger.com.