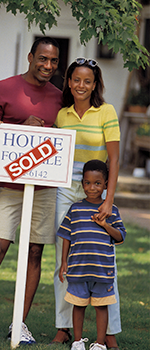 Housing Heyday in May? Not Quite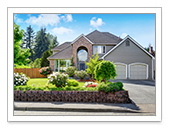 May Existing Home Sales edged higher 1.1 percent from April to an annual rate of 5.62 million units, above the 5.52 million expected. Sales were up 2.7 percent from May 2016. Despite the increase, low inventories continue to be a problem with supply at a 4.2-month level.

May New Home Sales surged. The Commerce Department reported that New Home Sales in May jumped nearly 3 percent from April to an annual rate of 610,000, above the 599,000 expected. From May 2016 to May 2017, sales were up almost 9 percent with May being the second highest tally of 2017. Tight inventories of just a 4.6-month supply pushed the median price to a record high. For both new and existing homes sales, a healthier inventory level is a six-month supply.

New construction could help offset the inventory shortage. However, Housing Starts fell 5.5 percent in May from April, the Commerce Department reported. It was the lowest rate since September 2016 and the third straight month of declines. Single-family starts, which account for the biggest share of the residential housing market, fell to the lowest level in eight months. Builders cited a lack of skilled workers and a rise in building material costs for the decline. Housing Starts are also down 2.4 percent from May 2016.

Building Permits, a sign of future construction, also fell 5 percent from April to May.

In Other News ...
The Labor Department reported that job growth rose by 138,000 in May, below expectations. March and April numbers were revised lower by 66,000 jobs. The Unemployment Rate fell to a 16-year low of 4.3 percent and is at a new post-crisis low. Average hourly earnings rose 0.2 percent from April to May and were up 2.5 percent from May 2016.

Retail Sales in May saw the biggest decline since January 2016, the Commerce Department also reported. Retail Sales were down 0.3 percent from April. Sales for motor vehicles and discretionary spending both fell. But, on a positive note, Retail Sales are up nearly 4 percent from a year ago. Retail Sales are an important indicator of our nation's economy because consumer spending makes up nearly two-thirds of economic activity.

Consumer inflation remained tame in May. Year over year, the Consumer Price Index (CPI) fell to 1.9 percent after hitting 2.7 percent four months ago. Wholesale inflation as measured by the Producer Price Index was unchanged in May due to lower energy costs.

Inconsistent job growth, lackluster consumer spending and tame inflation bode well for Mortgage Bonds and the home loan rates tied to them. At this time, home loan rates remain near historic lows. If you have any questions about the home loan process or current rates, please don't hesitate to ask.

Enjoy this month's issue of YOU Magazine.