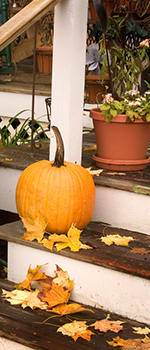 Riding the Storms Out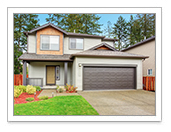 Storms damaged data on Housing Starts and Building Permits from August to September, while Existing Home Sales edged higher and New Home Sales surged.

Hurricanes Harvey and Irma put a dent in new home construction in Florida and southern Texas. The Commerce Department reported that total September Housing Starts fell 4.7 percent from August to an annual rate of 1.127 million units. It was the lowest level since September 2016. However, from September 2016 to September 2017, starts were up 6.1 percent.

Single-family starts fell 4.6 percent from August, although they were up 5.9 percent from September 2016. Multi-dwelling starts with five or more units saw a drop of 6.2 percent from August and a 7.9 percent rise over September 2016. Overall, the South saw a 9.3 percent decline in September, while gains were seen in the Northeast, Midwest and West.

Building Permits, a sign of future construction, fell 4.5 percent from August to an annual rate of 1.215 million units, just below the 1.225 million expected.

After three straight monthly declines, Existing Home Sales eked out a 0.7 percent gain in September from August, just above expectations. September's sales pace is 1.5 percent below September 2016 and is the second slowest pace over the past year (behind August). Ongoing supply shortages and the hurricanes muted overall activity and caused sales to fall back on an annual basis, according to the National Association of REALTORS®.

Meanwhile, home prices continued to rise. The median existing-home price for all housing types in September was up 4.2 percent from September 2016 in part due to low inventory. The inventory of existing homes for sale was running at a 4.2-month supply, below the 6-month supply that is seen as healthy.

On a positive note, New Home Sales soared in September, the Commerce Department reported, surging 18.9 percent from August to 667,000 units, their highest level since October 2007. This was the largest monthly gain since January 1992!

Also, the October National Association of Home Builders Housing Market Index rose four points to 68, as homebuilders rebounded from the initial shock of Hurricanes Harvey and Irma. The index measures sentiment among builders and any reading over 50 is considered a positive sign.

If you or anyone you know has questions about home purchase or refinance loans, I'd be happy to help.

Enjoy this month's issue of YOU Magazine.