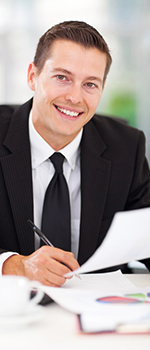 Handle Distracting Co-Workers Like a Pro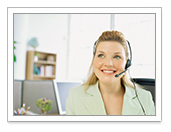 A peaceful and productive work environment is important for everyone, but sometimes distractions happen. Co-workers may talk too loud or too much, they may pop by when you're on a tight deadline, or they may sometimes need volume control on their music. Here are some simple tips to help you protect your time and productivity.

Take a step back. It's tempting to think co-workers are being distracting on purpose, but oftentimes people simply aren't aware of their impact on others. A polite, positive request in the moment to turn music down or continue a conversation later is sometimes all that's needed to rectify the problem.

Consider human resources. If you'd rather avoid singling out a co-worker, discuss the general issue of distractions with HR. They may be able to send a gentle reminder email or give a presentation at a team meeting about effective work habits and expectations.

Remain professional. Avoid gossiping about a co-worker's behavior. While it may be tempting to vent, this negativity can lead to other office issues. If the distractions continue, consider having a more thorough conversation with the co-worker to address your concerns.

Pinpoint the distracting behavior. You can't offer solutions to a problem until you understand what the problem is. Try to identify specific instances of the disruptive behavior as well as the impacts of that behavior on work productivity.

Confront a co-worker gently. Start with a peace offering, such as the person's favorite coffee blend or pastry, and then sit down for a chat. Objectively explain how an exact behavior is affecting your work.

Keep it work related. Barriers to work productivity are where the real issue lies. An upcoming deadline, complex information that requires focused attention, or a growing to-do list are all reasons to justify asking for music to be turned down, personal conversations to be postponed or loud talking to be quieted.

These tips can help cultivate a positive work experience for everyone.



Sources: Business Insider, Business News Daily, Inc.