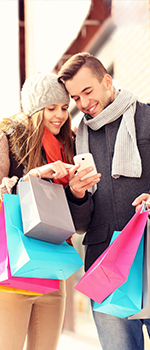 October Wasn't Too Scary on the Economic Front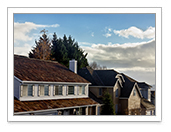 October brought a treat of positive economic news as key areas dug out from storm damage.

Housing Starts hit a one-year high, due in part to disruptions caused by Hurricanes Harvey and Irma. The Commerce Department reported that Housing Starts surged to an annual rate of 1.29 million units in October, up 13.7 percent from September. However, starts were down nearly 3 percent from the year prior. Single-family starts, which account for the largest share of the housing market, rose 5.3 percent from September to October while starts on multi-family dwellings of five or more units rose a whopping 37.4 percent.

Building Permits, a sign of future construction, rose 5.9 percent from September to an annual rate of 1.297 million.

October Existing Home Sales exceeded expectations but missed last year's sales volume. The National Association of REALTORS® reported that Existing Home Sales rose 2 percent from September to a rate of 5.48 million annualized units, above the 5.42 million expected. This marked the highest sales level since June. Gains were seen in all four regions of the country. From October 2016, sales are down 0.9 percent, however.

Following September's storm-damaged job data of only 18,000 new jobs, October job growth was a ray of sunshine. Total Non-farm Payrolls rose by 261,000 new jobs in October, the Labor Department reported. The Unemployment Rate edged down to 4.1 percent, its lowest level since 2006. Average hourly earnings were flat. Overall, the report was positive heading into the holiday shopping season. More people working equals more consumer spending, which boosts the economy.

Retailers looked to October sales for clues to the holiday shopping season ahead. Retail Sales slowed in October, rising just 0.2 percent. This was down from the 1.9 percent increase registered in September, which was boosted by post-hurricane spending. Year over year, sales were up 4.6 percent. The National Retail Federation expects total holiday shopping sales of $678.75 billion to $682 billion, up from $655.8 billion in 2016.

Wholesale inflation came in hotter than expected in October based on the Producer Price Index. These inflationary pressures didn't carry over to the more closely-watched consumer inflation reading, which remained tame. The October Consumer Price Index was in line with expectations.

Inflation is an important measure to watch because inflationary pressures reduce the value of fixed investments like Mortgage Bonds, and can cause the home loan rates tied to them to rise.

At this time, home loan rates remain attractive. If you or anyone you know has questions about home loan rates or products, please don't hesitate to contact me. I'd be happy to help.

Enjoy this month's issue of YOU Magazine.