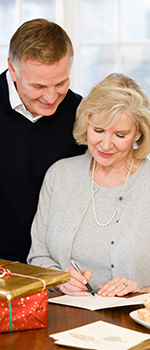 People You Shouldn't Tip for the Holidays
The holidays may bring out that giving feeling, but there are some people you don't need to tip. In this short video, you'll learn:

Who to focus on when tipping this holiday season.

The best ways to thank doctors, lawyers and other professionals who have helped you throughout the year.

How to wish your boss happy holidays without carrying the entire cost yourself.

After you watch the video* check out even more tips about tipping during the holidays.




*If you are unable to view the video on your mobile or tablet device, please enjoy it on your desktop.



Video featured with permission. All Contents ©2017 The Kiplinger Washington Editors. Kiplinger.com.