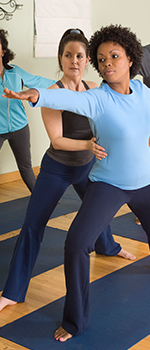 Pay Less to Get Fit
By Kaitlin Pitsker, Kiplinger.com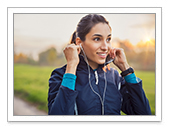 If your goals for the new year include getting into better shape, you'll find plenty of free and low-cost ways to shed a few pounds without thinning out your wallet.

Start by looking for free fitness events and classes in your community. The November Project (www.november-project.com) holds free public workout events for people of all fitness levels in about two dozen cities across the country. Runners (and aspiring runners) can log some mileage during Parkrun's free, timed and noncompetitive Saturday morning runs (see www.parkrun.us for locations). You'll also find free workout classes at some retailers; Lululemon stores, for example, have free yoga classes.

If gym workouts are more your speed, take advantage of free trials to find a gym you like. Once you do, ask the manager if the club will match a competitor's price. If you're just starting a fitness routine, consider a month-to-month membership. You'll usually earn a discount by signing a contract, but that won't save you any money if you give up partway through the year.

You may also be able to get someone else to foot the bill—or at least part of it. Many employers and health insurance plans (including some supplemental Medicare plans) offer discounts or reimbursements for gym memberships.



Reprinted with permission. All Contents ©2018 The Kiplinger Washington Editors. Kiplinger.com.