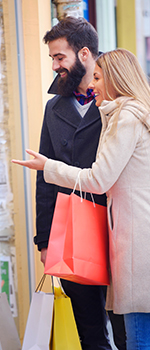 December Data Closed 2017 on Hot and Cool Notes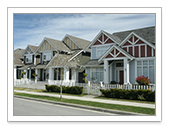 Housing Starts, Retail Sales and inflation closed out the year with different temperature readings on economic health.

December Housing Starts came in at 1.192 million annualized units, the Commerce Department reported, falling 8.2 percent from November and driven lower by a sharp decrease in single-family units. December's reading marked the largest monthly percentage drop since November 2006.

Single-family starts plunged nearly 12 percent from November, though they did increase 3.5 percent from December 2016. Multi-family dwellings rose 2.6 percent from November but plummeted 21 percent from a year ago.

December Building Permits, a sign of future construction, were essentially unchanged from November. The disappointing numbers on Housing Starts and Building Permits might add to the ills of potential homebuyers facing inventory shortages around the country.

Homebuilders are still feeling good, though, as the January National Association of Home Builders Housing Market Index came in at 72, just below the 74 registered in December. This monthly survey asks respondents to rate conditions for current single-family home sales, sales in the next six months and traffic from prospective buyers. Any reading over 50 is considered positive.

Retail Sales rose 0.4 percent in December, in line with estimates, the Commerce Department also reported. November's reading was revised higher as well. Overall, Retail Sales rose 4.2 percent in 2017 compared to the 3.2 percent increase in 2016. Consumer spending makes up more than two-thirds of U.S. economic activity, so this is an important measure when it comes to gauging the health of our economy.

Another important measure to watch is inflation, as inflation reduces the value of Mortgage Bonds and impacts the home loan rates tied to them. The Core Consumer Price Index (CPI), which strips out volatile food and energy readings, came in hotter than expected in December with its largest increase in 11 months. Year-over-year Core CPI also increased to 1.8 percent from 1.7 percent in November.

Wholesale inflation did remain tame, as the Producer Price Index declined 0.1 percent in December from November. This was the first decrease in nearly one-and-a-half years. It's important to see which way the trend continues with inflation as this could impact the direction of home loan rates.

The markets were volatile in January, as the threat of a government shutdown loomed. This caused Mortgage Bonds to worsen in the days immediately leading up to the deadline, and also impacted the home loan rates tied to them.

Despite the volatility, home loan rates remain attractive and near historic lows. If you have any questions about home loan rates or home loans, please contact me.

Enjoy this month's issue of YOU Magazine.