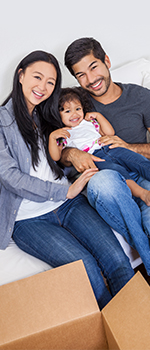 Chilly Start for Housing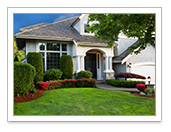 Retail Sales and home construction data disappointed in February while the Fed raised its benchmark Fed Funds Rate.

Consumers weren't rushing to the registers in February, as Retail Sales fell 0.1 percent from January, the Commerce Department reported. This is the first time since April 2012 that Retail Sales have declined three straight months. The key takeaway is whether this data signals an economic slowdown in the first quarter, as consumer spending makes up two-thirds of the U.S. economy and is crucial to a healthy economy.

Housing Starts also declined in February, dropping 7 percent from January to an annual rate of 1.236 million units. This was down from the 1.329 million reported in January, according to the Commerce Department. The big drag on starts was a 28 percent plunge in multi-family units. Single-family starts, which account for the biggest share of the housing market, rose 2.9 percent from January.

February Building Permits, a sign of future construction, fell 5.7 percent from the previous month. For buyers struggling with limited inventory across much of the country, this report was disappointing after the strong gains in January.

Home sales showed mixed results in February. Sales of existing homes bounced back after two straight months of declines. February Existing Home Sales rose 3 percent from January to an annual rate of 5.54 million, the National Association of REALTORS® (NAR) reported. Gains were seen in the South and West with declines in the Northeast and Midwest. Unsold inventory was at a 3.4-month supply, well below the 6-month supply that is seen as normal.

Sales of new homes had the opposite result in February, however, falling for the third straight month. New Home Sales edged lower by 0.6 percent from January to an annualized rate of 618,000, just below expectations, the Commerce Department reported. Sales increases were seen in the Northeast and South, with declines in the Midwest and West. There was good news regarding inventory, as the report showed a 5.9-month supply of new homes for sale on the market, which is near the 6-month supply seen as normal.

As expected, the Fed raised its benchmark Federal Funds Rate 0.25 percent at its March meeting, bringing the new target rate range to between 1.5 and 1.75 percent. This is the rate at which banks lend money to each other overnight, and it is not directly tied to long-term rates on consumer products like purchase or refinance home loans.

The Fed acknowledged inflation remains low, but it is expected to rise in the coming months as tax cuts further stimulate the economy. If inflation does begin to rise, a rise in home loan rates could follow. Inflation reduces the value of fixed investments like Mortgage Bonds, and home loan rates are tied to Mortgage Bonds. However, many factors impact the direction of the markets, including possible tariffs, trade wars and the direction of other economic reports, so it's important to keep an eye on the overall picture.

While home loan rates have edged higher this year, they remain historically attractive. If you or anyone you know has questions about home loans, please don't hesitate to contact me. I'd be happy to help.

Enjoy this month's issue of YOU Magazine.