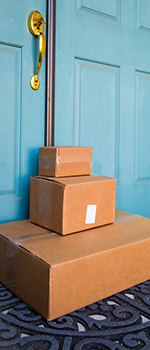 Amazing Amazon Prime Perks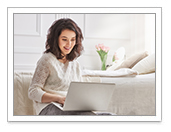 The list of perks for Amazon Prime members grows longer all the time, and there's so much more than free two-day shipping. In fact, there are so many extras and perks, even seasoned "Primers" may learn something new from the list below.

Prime Reading lets you borrow books, magazines and more from the Prime Reading catalog for free on any device with the Kindle app for iOS and Android. If you have a Kindle or Fire device, you can also borrow from Kindle Owners' Lending Library.

Prime Photos is a cloud storage service offered through the free Amazon Photo app that provides you and up to five friends or family members unlimited photo storage and sharing. Plus, you can access your content anywhere, from all of your devices.

Prime Music gives you streaming access to over 2 million songs ad-free and on-demand. Like other paid streaming music services, you can listen on any device online or enjoy it offline. Also, when you buy a physical CD or LP of thousands of titles, you get the MP3 version of the album for free with Amazon AutoRip so you don't have to wait to listen to your tunes.

Prime Household allows you to share free two-day shipping and some other great Prime benefits with family members, including two adults and up to four teen and four child profiles.

Prime members aren't the only ones who can take advantage of Amazon perks. The following benefits are available to Prime members and non-members alike:

Amazon Gift Cards offer a 2 percent bonus on any amount when you reload using a checking account. Plus, for reloads of $100 or more, you'll receive a $5 credit!

Subscribe & Save delivers your favorite grocery staples, giving you 5 percent off when you subscribe to specific items. If you subscribe to five or more products, you get 15 percent off! You can also set your own delivery frequency and cancel or skip deliveries when needed.

Amazon Lockers are secure, self-service kiosks where customers can pick up packages at a convenient time and place, or for those having trouble receiving deliveries at home.

Give Back Box has partnered with Amazon allowing customers to refill old shipping boxes with items they want to donate (except electronics). After that, print a free shipping label and drop the box off at any USPS or UPS location.

All features and pricing current at the time of writing.