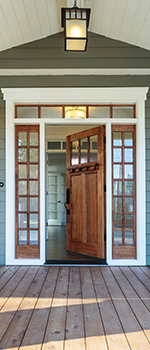 Housing Starts Spring Back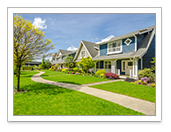 March brought positive news to retailers and potential homebuyers, as Retail Sales and Housing Starts blossomed.

Consumers spent their hard-earned dollars in March as Retail Sales bounced back after three straight months of declines. Retail Sales rose 0.6 percent in March, per the Commerce Department, up from the 0.1 percent decline in February. Leading the boost was spending on automobiles and health and personal care items. Consumer spending makes up two-thirds of U.S. economic activity and is crucial to a healthy economy.

Over in the housing sector, Housing Starts also rebounded in March, rising 1.9 percent from February to an annual rate of 1.319 million units, the Commerce Department reported. Housing Starts were boosted by a 16.1 percent monthly increase from the multi-dwelling sector. However, starts on single-family homes fell 3.7 percent from February. From March 2017 to March 2018, Housing Starts were up 10.9 percent.

Building Permits, a sign of future construction, rose 2.5 percent from February to March to an annual rate of 1.354 million. It will be important to see if construction data continues to improve and if starts on single-family homes begin to rise, as many areas around the country are still plagued by a limited inventory of homes for sale on the market.

Low inventory continued to impact sales of existing homes in March, with just a 3.6-month supply of homes available, well below the 6-month level that is considered healthy. March Existing Home Sales rose 1.1 percent from February to an annual rate of 5.60 million units, the National Association of REALTORS® reported. However, sales were down 1.2 percent from March 2017.

More new homes were sold than expected in March, as New Homes Sales rose 4 percent from February to an annual rate of 694,000, a four-month high. Sales were up 8.8 percent from March 2017. There were considerable differences in sales around the country, however. In the Northeast, sales plunged 54.8 percent, while sales in the West soared to their highest level since December 2006, up 28.3 percent. Overall, March saw a 5.2-month supply of new homes for sale on the market.

The notion of higher inflation and an improving economy has pushed Mortgage Bonds lower this year. While home loan rates have edged higher, they remain historically attractive.

If you or anyone you know has questions about home loan rates or products, please reach out at any time. I'd be happy to help. Enjoy this month's issue of YOU Magazine.