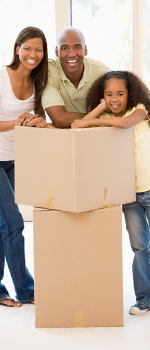 Housing Starts Stall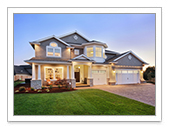 Construction on new homes declined from March to April. New and Existing Home Sales followed the trend.

April Housing Starts declined 3.7 percent from March to an annual rate of 1.287 million units, below expectations, the Commerce Department reported. However, Housing Starts were up 10.5 percent from April 2017. Single-family home starts, which make up a big chunk of residential construction, inched 0.1 percent higher from March to April, while multi-dwelling starts of five or more units fell 12.6 percent.

Building Permits, a sign of future construction, fell 1.8 percent from March to an annual rate of 1.352 million units, just above expectations.

Randy Noel, chairman for the National Association of Home Builders, noted that, "The record-high cost of lumber is hurting builders' bottom lines and making it more difficult to produce competitively priced houses for newcomers to the market."

Inventory of available new homes for sale saw a slight uptick in April, with a 5.4-month supply, just below the 6-month supply considered normal. New Home Sales, however, declined 1.5 percent from March to April to an annual rate of 662,000 units, according to the Commerce Department. Though this was below expectations, sales are still up 11.6 percent from April of last year.

Existing Home Sales also saw a decline in April, after two straight months of gains. The National Association of REALTORS® reported that Existing Home Sales fell 2.5 percent month over month to an annual rate of 5.46 million units. On an annual basis, Existing Home Sales are down 1.4 percent and have declined year over year for two straight months.

Lawrence Yun, the NAR chief economist, says this spring's staggeringly low inventory levels caused existing sales to slump in April. He explains, "The root cause of the underperforming sales activity in much of the country so far this year continues to be the utter lack of available listings on the market to meet the strong demand for buying a home." April saw just a 4-month supply of existing homes available on the market, below the 6 months seen as normal.

Despite the recent declines, the housing sector remains solid due to the continued growth in the economy coupled with a strong labor market.

While home loan rates have moved higher this year, they remain historically attractive.

If you or anyone you know has questions about home loan rates, please contact me at any time. I'd be happy to help. Enjoy this month's issue of YOU Magazine.