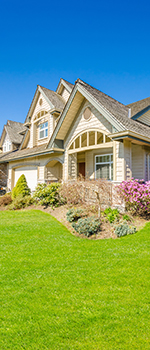 Housing Highlights and a Fed Hike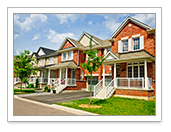 Sales of existing homes fell in May but new home construction sprang to life.

Existing Home Sales declined for the second straight month in May, as they fell 0.4 percent from April to an annual rate of 5.43 million units, the National Association of REALTORS® reported. Sales did rise in the Northeast in May, but they fell in the Midwest, West and South. From May 2017 to May 2018, Existing Home Sales were down 3 percent.

Inventories of homes for sale on the market remain low with a 4.1-month supply, well below the 6 months seen as normal. Lawrence Yun, the NAR chief economist, said, "Inventory coming onto the market during this spring's buying season ... was not even close enough to satisfy demand."

There was some hope for would-be buyers as new home construction surged in May. Housing Starts rose 5 percent from April to an annual rate of 1.350 million units, the Commerce Department reported. This was a whopping 20.3 percent increase from May 2017! Single-family starts, which account for the largest share of the housing market, rose 3.9 percent from April to May and were up 18.3 percent annually.

However, future new construction could ease a bit as May Building Permits fell 4.6 percent monthly after also declining in April.

As expected, the Fed raised the benchmark Fed Funds Rate by 0.25 percent at its June meeting, bringing the new target range to 1.75 to 2 percent. The Fed Funds Rate is the short-term rate at which banks lend money to each other overnight. It is not directly tied to long-term rates on consumer products like purchase or refinance home loans.

The Fed also raised the inflation forecasts for 2018 and 2019. The May Producer Price Index, which measures wholesale inflation, rose 3.1 percent on an annual basis, the largest increase since January 2012. The more closely-watched Consumer Price Index (CPI) rose 2.8 percent annually in May. However, the monthly CPI reading was a bit muted, showing inflation rose 0.2 percent from April to May, below expectations.

The key takeaway is that inflation reduces the value of fixed investments like Mortgage Bonds. Since home loan rates are tied to Mortgage Bonds, rising inflation could lead to an uptick in rates. However, many factors could impact the markets this summer, including trade war tensions, so it's always important to keep an eye on the overall picture.

While home loan rates have ticked up this year, they remain attractive historically.

If you or anyone you know has questions about home loan products or rates, please reach out at any time. I'm always happy to help. Enjoy this month's issue of YOU Magazine.