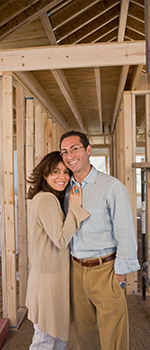 July Home Sales Slide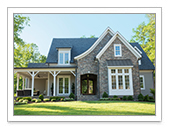 Existing Home Sales declined for the fourth straight month in July. New Home Sales fell on a monthly basis but improved annually.

Existing Home Sales came in at their slowest pace in more than two years in July, decreasing 0.7 percent from June to a seasonally adjusted annual rate of 5.34 million, the National Association of REALTORS® reported. Sales were also 1.5 percent lower than July 2017 and they have dropped on an annual basis for five straight months. Losses were seen in the Northeast, Midwest and South, with gains in the West. Unsold inventory is at a 4.3-month supply. A 6-month supply is considered normal.

July New Home Sales were 1.7 percent below June's revised total of 638,000, coming in at an annual rate of 627,000, the Commerce Department reported. While sales were down month over month, they were up 12.8 percent from July of last year. July sales plunged in the Northeast and fell slightly in the South, while the Midwest and West saw solid gains. There was a 5.9-month supply of new homes available on the market, closer to the 6-month level considered normal.

Home construction rebounded a bit in July after the steep decreases seen in June. Housing Starts, which measure when excavation begins on a home, grew to a seasonally adjusted annual rate of 1.168 million units. This was a 0.9 percent increase from June's downwardly revised estimate of 1.158 million, the Commerce Department reported. Single-family starts, which make up the bulk of the residential housing market, were up 0.9 percent from June. However, on an annual basis, Housing Starts were down 1.4 percent from July 2017, likely due to higher construction costs for materials and land and labor shortages this year.

There was a positive sign for homebuyers who have been impacted by limited inventory. Building Permits, a sign of future construction, increased 1.5 percent from June and are up 4.2 percent from a year ago.

Retail Sales figures for July signaled that the U.S. economy is doing well. Sales were up 0.5 percent from June, well above the 0.1 percent expected. However, June Retail Sales were revised lower to 0.2 percent from 0.5 percent, which took some of the shine from July's figures. On an annual basis, Retail Sales were up 6.4 percent from July of last year.

At this time, home loan rates remain near historically low levels.

If you or anyone you know has questions about home loan rates or products, please reach out. I'm always happy to help. Enjoy this month's issue of YOU Magazine.