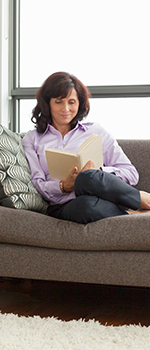 Book Club Brilliance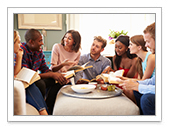 Reading is a powerful tool for success, knowledge and even imagination. Whether you're an active book worm or need a little inspiration, joining a book club is a great way to take your reading and learning to another level. Try one of the book clubs below or use the ideas to start one of your own.

Read With Entrepreneurs is a way for like-minded businesspeople to learn, grow and challenge each other. The club features one book per month and then hosts substantive Facebook and Twitter chats about the books, in many cases diving deep into the topics with the authors themselves.

The History Book Club is one of the largest history and nonfiction groups on Goodreads, with members from over 171 countries covering a wide array of books in the historical genre. For more than a decade, members have participated in safe and civil discussion threads facilitated by experienced leaders. The group also hosts challenges, like the Read 50 Books per year challenge.

Books@Work aims to transform workplace culture and organizations using shared reading experiences to improve employee effectiveness and workplace culture. The organization aims to foster inclusivity and diversity for workplaces as part of a wellness initiative through literary discussions facilitated onsite by university professors.

Action Book Club, by the Little Free Library, provides a national theme twice per year on timely topics that encourage members to take action in their communities. With different book lists for every reading level and an online community for active discussions, this club hopes to inspire readers of all ages to make the world a better place.

Happy reading!