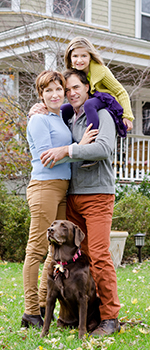 Existing Home Sales Stabilize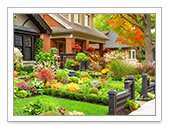 There was mixed news from the housing sector, while Retail Sales fizzled in August.

Existing Home Sales were flat in August after four straight months of declines, the National Association of REALTORS® reported, coming in at an annual rate of 5.34 million units. This was below the 5.37 million expected. Flat sales were due to a balance of gains in the Northeast and Midwest and losses in the South and West. Sales were also down 1.5 percent when compared to August 2017. Unsold inventory of existing homes was at a 4.3-month supply, still well below the 6-month supply considered normal.

Housing Starts saw positive gains in August, which is good news for homebuyers struggling with inventory woes, but the news on future construction was a damper.

The Commerce Department reported that August Housing Starts rose 9.2 percent from July to a seasonally adjusted annual rate of 1.282 million units, coming in above expectations. Single-family starts, which make up the largest share of the residential housing market, were up 1.9 percent. Multi-family starts surged 27.3 percent. The Midwest, South and West all saw positive gains while starts were flat in the Northeast. Housing Starts were also up 9.4 percent when compared to August of last year.

Building Permits, a sign of future construction, didn't fare as well, decreasing 5.7 percent from July to August. They were also 5.5 percent lower than August 2017.

Retail Sales were also disappointing in August, up just 0.1 percent from July per the Commerce Department, which was their smallest increase since February. However, July's figure was revised higher from 0.5 percent to 0.7 percent. Sales were led by non-store retailers and from receipts at gasoline stations, while consumers cut back on spending for cars and clothing. On an annual basis, Retail Sales were up 6.6 percent from August 2017.

Consumer spending is crucial to the U.S. economy. It will be important to see if sales pick up as we approach the holiday shopping season this fall.

While home loan rates ticked higher in September, they remain attractive on a historical basis.

If you or anyone you know has questions about home loans, please contact me. I'm always happy to help. Enjoy this month's issue of YOU Magazine.