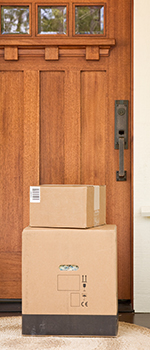 Online Bargains That Are Too Good to Be True
By Ilya Kneppelhout, Kiplinger.com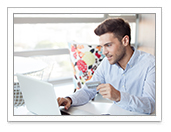 Online shopping could be hazardous to your wealth -- and your health. An investigation by the Government Accountability Office, a federal watchdog agency, found that many products sold by third-party sellers on popular websites such as Amazon.com and Walmart.com were counterfeit -- and dangerous -- and were often a total waste of money. Cheap, substandard phone chargers could electrocute users, the GAO said, and bogus cosmetics have contained mercury, lead and other hazardous substances. Other frequently counterfeited items included batteries, travel mugs, contact lenses, and toothpaste.

"Counterfeiting is not a victimless crime. It kills people," says Bob Barchiesi, president of the International AntiCounterfeiting Coalition, a nonprofit industry group.

Counterfeiters have designed products that closely resemble the genuine items, making it increasingly difficult to spot fakes. Still, there are ways to protect yourself. Your safest bet is to buy directly from the manufacturer's website and pay a little more.

If you're a bargain shopper, the item you want is out of stock, or it's only available on e-commerce sites such as Amazon.com, look for the three P's:

Place. Check the manufacturer's website to find a list of authorized third-party distributors. If the seller's name isn't on it, chances are the website is selling fakes.

You can also check sellers' authenticity by contacting them directly; if they don't get back to you, the phone number is out of service, or you can't understand the response, don't give them your business.

Packaging. Legitimate brands spend a lot of money on packaging. If the product listing states that there's no packaging available with the item, that should be a warning sign that the item is a fake.

Price. Be skeptical of an extremely low price. If it sounds too good to be true, it probably is.

Other red flags include extra-long shipping times, no established return policy, and suspicious reviews in the feedback section of the website. If the reviews are nearly identical, unabashedly positive and contain a lot of misspellings, they probably aren't legitimate.



Reprinted with permission. All Contents ©2018 The Kiplinger Washington Editors. Kiplinger.com.