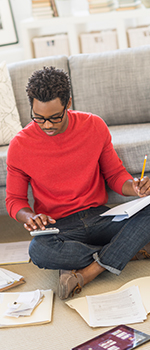 Tips on Qualifying for a Mortgage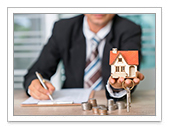 Applying for a mortgage can be a stressful event, particularly when your credit score isn't all that great, you're already carrying a large number of student loans, or you've experienced a foreclosure in the past. Although the qualification process requires large amounts of time and paperwork, the tips below can help improve your ability to qualify for the amount you need to purchase your dream home.

Start Saving Early. Even though many first-time homebuyer programs allow you to qualify with as little as 3 percent down, putting down less than 20 percent results in higher costs over the life of the loan. Once you've determined how much home you can afford, use a down payment calculator to figure out a good savings amount. The closer you can get to 20 percent, the more likely you'll qualify for better financing options.

Pay Down Debt. While you don't need a zero balance on credit cards to qualify for a mortgage, the less debt you're carrying the better. Mortgage lenders consider your debt-to-income ratio when approving loans. Having a large amount of debt compared to your income can cause you to be turned down.

Stay at Your Current Job. You want to stay with your current employer when going through the home-buying process. Cases exist where a homebuyer quit a job days before closing on a mortgage only to be denied for a home mortgage by a lending institution. Any changes in your employment or income status will only reflect negatively on your ability to qualify for a mortgage.

Get Pre-approved. Once you've completed the previous steps, get preapproved for a home loan. Pre-approval allows you to see how much home you can afford as well as the interest rate you'll end up paying on the loan.

Even if you don't currently meet the qualifications for a mortgage, setting a realistic goal can help you work toward it and improve your chances of qualifying for a mortgage in the future.



Sources: NerdWallet



If you or anyone you know has questions about home loan rates or products, please reach out. I'm always happy to help. Enjoy this month's issue of YOU Magazine.