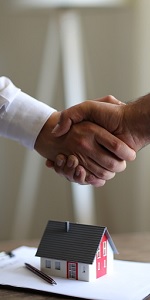 Top Frequently Asked Mortgage Questions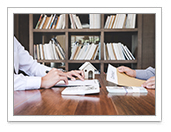 Are you looking to buy your first home or a new home? Below are some of the most frequently asked mortgage questions.
How do I start the mortgage process? While you will want to start off by doing some research, the best approach is finding the right mortgage professional to advise you through the process. The valuable insight of a trusted professional will often provide much more helpful information compared to reading articles or simply searching for the lowest rate. Ask your friends, family, colleagues, or an experienced realtor for suggestions.


What documents do I need to get a mortgage? Initial documentation will usually include your Social Security card, the past two years' W-2s, and recent pay stubs, but be prepared to provide additional documentation as you move through the process. The sooner you have all your financial documents organized, the faster the process will go.


What is the difference between a prequalification and a preapproval? This is a good question, as they are very different. A prequalification is simply an estimation of how much the buyer will be able to borrow. A preapproval is a written commitment from the mortgage lender as a buyer. You can begin looking at homes anytime, but some real estate agents may ask for a prequalification or preapproval before getting too far into your home search.


What type of mortgage is best for me? This will greatly vary based on your personal situation, so you will want to ask your mortgage professional for specific options available to you. You can also research three common mortgages programs: the Federal Housing Administration (FHA) mortgage, a conventional mortgage from Fannie Mae or Freddie Mac, and Veteran Administration (VA) loan.


Are there mortgage programs for first-home buyers? Yes, check with your mortgage professional about the programs they offer for first-time home buyers.


Will my interest rate change over time? This depends on the type of mortgage you choose – both fixed rate and variable rate options are commonly available.


How much money do I need to take out a mortgage? There are many costs associated with buying a property. Talk to a mortgage professional to work out how much you can expect to need upfront.


How long will it take me to get a mortgage? This varies from lender to lender. However, on average it should take from 30-45 days from completed application to closing on your home.
The questions we have covered today are only some of the frequently asked questions about mortgages. It is important to have all your questions answered. Remember: There is no dumb question regarding mortgages.

If you or anyone you know has questions about home loan rates or products, please reach out. I'm always happy to help. Enjoy this month's issue of YOU Magazine.