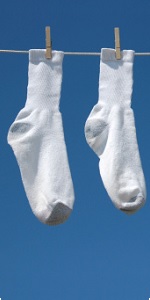 Little Home Hacks to Save You Money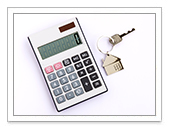 The truth is that we can all do with a little more money. In today's economy, running a home is expensive. Apply these home hacks to make running your home a little more affordable.
Pack your freezer more tightly. When you open your freezer, the cold air comes out, meaning your freezer has to work harder to produce cold air, which costs you more money. One way to prevent this is to make sure your freezer is full. Fill your freezer with ice bags or even newspaper. A freezer that is full works less, thus using less electricity.


Air dry clothes. Electric tumble dryers use a lot of electricity due to their heating elements, and in turn, they cost more money to operate. Save money by installing a clothes line and air dry your clothes.


Dress according to the weather. In the winter, wear your hoodie inside your home and turn down your heating by a few degrees. Likewise, in the summer, wear cool clothes to avoid running your air conditioner on full blast. Because heating and cooling systems are so costly to operate, turning them down or even off will save you money.


Get yearly updated home insurance quotes. Save money by shopping around for home insurance. You may be surprised by how much you can save on home insurance premiums when you compare different rates.


Only buy a new piece of furniture if you sell an old piece of furniture. This will bring in some cash for you to put toward your new item.


Unplug your electronic items and small appliances. Even when turned off, plugged in electronic items such as computers, cellphone chargers, and small appliances continue to use power. To simplify, plug all electronic items into a power strip, and turn the master switch off when they are not in use.
Ease your financial pressure by applying these little home hacks. You may be surprised at just how much money you will save.



Sources: MarthaStewart.com, Lifehack, RachelCruze.com