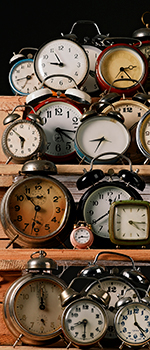 Interesting Ways to Show Off Your Collections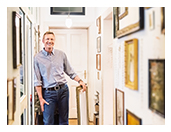 Amassing a prized collection is worth showing off, but you want to make sure you do so in a way that isn't too cluttered. If you have hundreds or thousands in your collection, you might need to choose your favorites to put on display. Use some of these creative ways to display your collection so others can enjoy it almost as much as you do:
Create a gallery wall. For items that look good on a wall, such as artwork, plates, and clocks, the best place to display them is on a wall. To maintain the focus on the pieces, avoid placing too many on the wall. If you have too many favorite ones, swap them out regularly.
Use a glass cabinet. A glass cabinet serves two purposes: it provides the perfect display case for your collection and it keeps the dust off the pieces. Install LED lighting to highlight your collection.
Utilize built-in shelving. Built-in shelving is an ideal option to display your collection, as it gives you plenty of space to arrange and rearrange your pieces.
Install floating shelves. With floating shelves, you can easily line up numerous shelving units to create an entire display. These shelves are typically inexpensive and easy to install.
Sources: HGTV.com, Houzz.com