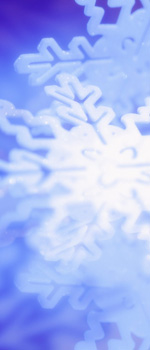 Real Estate in 2008:
What Does the Future Hold?
2007 was a historic year in the real estate and financial markets, thanks to the highly-publicized subprime collapse and subsequent credit crunch. As the end of the year approaches, we know you are wondering what 2008 has in store. With this in mind, we turned to mortgage industry icon Bill Dallas for insights into what we can expect next year...

The Dash:
Making the Most of Our Time
There are two numbers, the year we were born and the year we are laid to rest, that serve as a measurement of the quantity of our lives. The quality of our time here, however, is measured by the dash between those years. This month's Simple Truths video takes a look at that dash, and asks – are we making the most of it?

Year-End Tax Tips:
Maximizing Your Deductions
By Mary Beth Franklin
Last month, our good friends at Kiplinger's Personal Finance magazine shared valuable tax tips to assist investors with maximizing profits. In this month's feature, we turn our attention towards deductions that could save taxpayers a bundle. The secret
to successful year-end planning is to think about taxes two years
at a time...

December Dish:
Creating the Perfect Hearty Dinner
By Kirk Leins
December has arrived, and it's brought along some unfortunate baggage. It's freezing outside, our social calendars are booked solid, work is busier than ever, and our to-do lists are overwhelming. And, as if the cold and the chaos weren't enough to deal with, there's yet another challenge we face. I'm talking about the harsh demands of preparing weeknight dinners.

Keeping a Journal:
One of the Three Treasures to Leave Behind
By Jim Rohn
Known as America's foremost business philosopher, Jim Rohn has inspired millions, including renowned motivational speakers Tony Robbins and Les Brown. This article was excerpted from Mr. Rohn's audio series, "How to Keep a Journal." If you're serious about becoming a wealthy, powerful, sophisticated, healthy, influential, cultured, and unique individual, keep a journal. Don't trust your memory. When you listen to something valuable, write it down.

Deck the Halls:
Budget-Friendly Decorating Tips
The holiday season is a costly time of year. There are gifts to buy, parties to prepare for, and any number of other miscellaneous expenses. That being said, it makes no sense for us to spend money when we don't have to. One expense that tends to be a touch excessive is the money we put toward holiday decorations.

The Sick Sense:
Tips for Remaining Flu-Free During the Holidays
With so much of our attention focused on the holidays, it's easy to lose sight of the "other" winter equinox. Specifically the period between November and March, or what the Centers for Disease Control refer to as flu season. During this time, Americans' chances of contracting the illness will increase by as much as 80%.