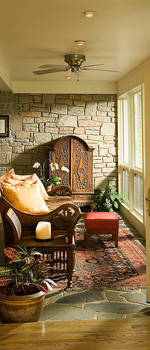 Accidental Landlords:
A Great Unplanned Investment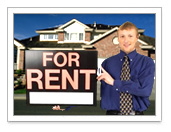 Lower house prices and higher rents have created a new breed of real estate investor: the accidental landlord. Some bought new homes and couldn't sell their old ones while others chose to invest in the changing market. Either way, being a landlord is more than just sitting back and collecting the rent. This month YOU Magazine takes a closer look at how being a successful landlord is no accident.
Dollars and Sense
While rents are on the rise across the nation, remember that there is no national real estate rental market. All real estate is local, and the best and quickest way to success is to know your marketplace and what you can expect to charge for a fair rent in your area.
Study local classified ads, and scour the Internet.
Find out what neighbors are charging for rent.
Get as much information as you can on your market, and then set realistic expectations.
Play with the Pros
Whether you think you can afford it or not, consult with the pros. As a new landlord, you need help mastering the rental market. Remember, you have a full-time job. You don't need another one as a landlord.
Not only is an experienced real estate agent a wealth of valuable information, he or she can also help you determine rental demand in your area. Consult with the REALTORŪ who helped you purchase your new home.
For some, a professional property manager might be the way to go. It could cost you the first month's rent and about 10% of your rental income in many cases, but the time, energy, and major headaches you could save may well be worth it in the end.
Definitely consult with a lawyer, one with experience in real estate. While many office supply stores and a number popular websites exist to help new landlords with writing up solid rental agreements, 2 or 3 hours with the right attorney could save you from expensive mistakes.
If you don't have a CPA or Financial Planner, get one. Rental real estate comes with a whole host of tax breaks and write-offs that require proper planning, record-keeping, and a specific knowledge of local state ordinances and federal laws.
If you don't use a property manager, consider a maintenance expert. Let's face it, some people are not very handy and just need to let pros do the job. If you can handle small repairs yourself, great. But don't let a small problem turn into something major just to avoid calling or hiring a pro.
The Tenets of Tenants
There's only one person who knows the true value of your property: you. Think back on how you've treated rental items in the past: rentals cars, hotel rooms, tuxedos, camera equipment, skis, those ugly bowling shoes. Be honest. Did you always handle those items with the same care you would have if they actually belonged to you? With this in mind, here are some important steps to take before handing over the keys to your new tenant:
Attract the right tenants with ad phrases such as "good credit and references," "no pets," "no smokers," etc.
Create a thorough application process. Be sure to require at least proof of identity, past addresses and landlord contact information, employment information, references, how many people will be living with the applicant, how long they plan to rent; and
No matter how great your prospective tenant seems, check references every time. Call their previous landlords and ask if the rent was paid on time. Find out how the property was left when they vacated. Were the tenants loud and troublesome? Did they complain a lot? Did they report small repairs in a timely manner? It's easier to avoid a bad tenant now than to try and evict one later.
Some people choose to be landlords, while others have it thrust upon them when the market turns. But just because you're an accidental landlord now doesn't mean you'll be one forever. The good news is that the market will turn – it always does. And when it does, you just may find that your success as a landlord was no accident.