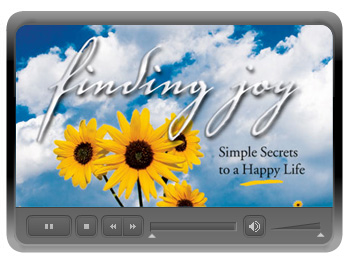 In a perfect world, we would hear something once, record it in our brain, and never need to hear it again. We wouldn't need inspiration or motivation because we wouldn't have doubts, fears, and disappointments. In a perfect world, staying on track would be easy because we wouldn't need reminders of what matters most in life or what brings us joy.
With this in mind, take 3 minutes to watch Finding Joy, an inspiring video with memorable quotes, wonderful photography, and beautiful music. And while it probably won't change the world into a perfect place, we bet that it puts a smile on your face.
YOU Magazine is pleased to present Finding Joy, a short film produced by Simple Truths, a consumer-direct publisher of motivational books and films. Visit www.simpletruths.com to learn more about this unique company.