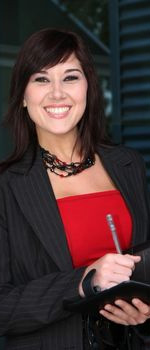 Your Two Visions: Qualified and Quantified
By Jason Womack, MEd, MA and Jodi Womack, MA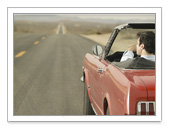 It's that time of year...again. Over the past few weeks, you have asked yourself, "Where did 2008 go?". With 2009 here, it's important to set your course for the next 12 months.

When you create a plan for the year, it is important to periodize, which means you break the big, "long-term" goals into smaller, more manageable periods of time.

In sports training, this kind of planning addresses the "workout/recovery" plan that is required for growth. In the business world, this kind of a plan acknowledges that there will be up times...and some down times. A yearly plan may sound productive, but unless you have broken it down into weekly commitments of action and time, it may continue to elude you as a "future goal."

Although it is not always possible for you to predict exactly which weeks during a year will be up or down, you can "flash-forward" to anticipate what will work best for you. You do this when you think ahead and ask yourself, "What will my work and my life look like in one to two months?" As soon as you ask that question, your mind will begin thinking and planning, giving you different kinds of answers.

In doing this flash-forward activity, you can then identify the tentative blocks of time you want to use and objectify the results you are going to pursue. Before too much time goes by, spend some time considering how this kind of periodization will benefit your work...and your life.

Two kinds of goals
Do you know someone who claims, "I'm not a goal-setting person!"? Most people with this skeptical attitude have tried goal-setting in the past and felt let down from the experience. Have you ever made at least one New Year's resolution that was forgotten or broken by February? The key is to keep fine-tuning the goal-setting process and not repeat the same practices that were not successful in the past.

In Marshall Goldsmith's book, What Got You Here, Won't Get You There, he addresses goal-setting by adding seemingly simple behaviors to your routine including appreciation, apologizing, listening, and following up. He also has an entire section on behaviors to stop and even has a "To Stop" list, instead of a "To Do" list. His goal is to "help people achieve long-term positive behavior change."

In all of our seminars and our executive coaching programs, we address this very issue. When assessing what you would like to be experiencing in your life, you start discussing planning, processing, organizing and balancing work/life issues, and people tend to start thinking of what might get in the way. You start planning! Thinking IS planning, and by thinking a little differently, you'll start planning differently, and by planning differently, you'll start achieving new results.

Before you think about and write any goals for yourself, your family and your team, it's important to include several different types of goals. Your Qualified goals include the kinds of feelings you are hoping to experience over the next year, the way you'd like to be thinking about life, and the areas of your life to enhance, improve or change. Your Quantified goals include the answers to questions such as "How much?", "How many times?", and "By when?".

Qualify and quantify your vision
1. On a piece of paper, draw a line down the middle of the page, making two columns. Label one column, "Qualified" and the other column, "Quantified."
2. Write down at least five goals for each column, and leave some space under each goal to fill in more information later.
3. Identify quarterly milestones for each goal. Ask yourself where you'd be in 3 months if your yearly goals were on target. Fill in these milestones underneath each goal.
4. Write these milestones on your calendar as reminders to keep you on course throughout the year. These reminders will keep your momentum and enthusiasm going.
5. Post your annual goals in a place you can review them every day. This might be on a note card in your wallet, or as a screensaver on your computer. Some people even use a dry erase pen to write these goals on their bathroom mirror at home. This step is to keep your personal involvement alive and engaged.
6. Once a week, debrief your progress. In 12 weeks, evaluate if you're meeting your milestone markers.

Remember, as you set your weekly, monthly and quarterly plans, it's going to be important that you periodize your areas and times of focus to match the external busy season (is your company "holiday-centric"?) as well as the internal "seasons" (do you experience more activity in spring and summer than in fall and winter?). Build your activity and goal plans accordingly.

*Bonus Activities: (1) Sit down with a coach, mentor, or supervisor and be open to expanding your vision to be even bigger than you imagined. A real mentor will develop the vision you hold of yourself and see great things in your future.

(2) The next time you're invited to a "goal-setting/strategic planning meeting," attend with this point of view: "Are you setting qualified or quantified goals?" Keep a meeting log, and practice listening for when others say things like, "What will it be like?" (qualified) or "How many will there be?" (quantified).


Jason W. Womack, MEd, MA, and Jodi Womack, MA, founded their training firm to enhance organizational performance through maximizing time, energy, focus, and technology. www.WomackCompany.com. To receive a copy of our Workplace Performance white paper, E-mail them today: info@WomackCompany.com.