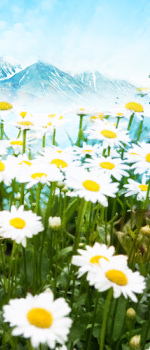 Where Are Rates Going Now?
Important Deadlines on the Horizon
Two years ago, the Washington Post reported, home loan rates shot up to nearly 7% from 6% in less than a week. The volatility demonstrated that week resulted from turmoil in the financial markets and a lack of buyers for mortgage backed securities (MBS).

Tax Tips for 2009
Good News about Last Year's Taxes
April 15th is less than six weeks away and we all know what that means. If you've yet to visit your accountant or tax preparer, there are some new tax laws, as well as a few old ones you need to know about. But, don't worry. All of the information we're going to share falls under the category of "good news".

Five Ways to Whip Inflation When You Shop at a Warehouse Club
By Jane Bennett Clark, Kiplinger.com
For a reliable bargain on everything from dog food to diamonds, head to a warehouse club, such as Costco or Sam's Club. These clubs limit their margins to between 11% and 14%, compared with 25% to 30% at supermarkets and mass merchants, according to Michael Clayman, editor of Warehouse Club Focus, a trade publication.

Managing Stress, Part I
Sleep Your Way To Success!
By Ingo Logé PhD, CCN & Nutritional Life Coach
You've probably heard the saying from Ben Franklin that, "Early to bed, early to rise makes a man healthy, wealthy, and wise." Of course this is great advice, but did you know that there are some important scientific reasons why?

The Promise Doctrine
Achieving Your Goals by Keeping Your Promises
How to succeed in business has been the theme of countless books. There are equally as many written about improving our personal lives. We'd like to share with you a book that bridges the gap between these genres by teaching you how to make, manage, and ultimately keep your promises.

The Fruits of Spring
Discovering the Best Fresh Fruit of the Season
By Kirk Leins
All kinds of great things happen in spring. The weather warms, baseball season begins, and fresh produce comes alive. Please join me for a trip through the orchard, as we shop for and cook with some of my favorite springtime fruits.

There's No Place Like (a Clean, Healthy) Home
10 Simple Tips You Can Implement Today!
After the cold winds of winter, it's nice to finally open the windows and freshen up the house with the scents of spring. And while opening those windows can feel good, one of the best feelings of spring is getting that clean feeling back. After all, some experts estimate that 40 pounds of dirt can pile up in your home over the course of just one year!