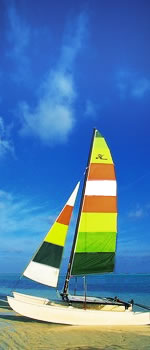 Sponsored by: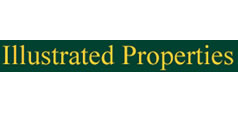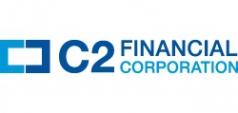 Cooking Without Fire
Cool Recipes for Summer
By Kirk Leins
My grandmother had a saying. Anytime I'd prematurely bite into hot food and burn my mouth, she'd say, "So, what did you expect? It was cooked with fire." I'm relaying this anecdote because it's somewhat timely. During the summer months, turning on the oven in your kitchen means heating up your entire home like a sauna. So, what do you expect? You're cooking with fire. If you viewed the video at the beginning of the article, you've already gotten a glimpse at the dessert component of my gourmet summertime meal which is cooked "without fire."

Looking to Qualify for a Loan?
It May Be Easier Than You Think
As we enter the month of June, the home buying season is in full swing. Whether you're considering purchasing a new home, or even a vacation or investment property, now may be the perfect time to do so. Here are a few of the reasons why: There are currently more homes available to choose from than at any other time over the past several years. In addition, price appreciation has slowed, enabling a greater number of borrowers to qualify for home loans. There's also a broader array of loan products available to assist home buyers. Let's take a closer look at these factors and see how they may benefit you.

Sensational Summer Ideas
For Kids of All Ages
For those who have children, summertime can translate into three straight months of everything from nagging complaints of boredom to sibling clashes of legendary proportions. As a parent, there may be nothing worse than playing the role of referee while attempting to carry out your daily routine. But the solution for a symbiotic summer, for you and your kids, may be easier than you think. How about involving them in specific activities that are not only fun, but challenging and educational as well? If you're feeling a little nervous about the proposition or hard-pressed for ideas, don't worry.

Divorce and Credit: What You Need to Know
By Linda Ferrari
President, Credit Resource Corp.
One out of every two marriages ends in divorce. That's a daunting statistic and one that brings with it an abundance of emotional and financial upheaval for those involved. This statistic also reinforces how important it is that individuals learn how they can protect their credit standing in the face of a major life change; a change that will surely impact their financial situation. While a divorce is easy enough to obtain and can be done in a fairly short period of time, the financial and credit issues stemming from the dissolution can linger for years afterwards.

Protecting Yourself From the Sun
Tips for a Safe & Happy Summer
Not only is a "golden tan" the objective of every sun worshiper, it's also frequently perceived as a visual indicator of one's overall health. In terms of medical reality, however, these sentiments are quite alarming; especially when you consider their potential ramifications. The sun produces both visible and invisible rays. Its invisible rays, labeled ultraviolet A (UVA) and ultraviolet B (UVB), are the most dangerous. They are responsible for both suntans and sunburns. While UVB rays are far more dangerous than UVA, there is no such thing as a safe UV ray...

Creative Marketing
It May Be the Key to Selling Your Home
In terms of real estate, there are buyer's markets, seller's markets, and everything in between. The advice provided in this article is primarily intended for anyone who is selling their home during a buyer's market. If this isn't your current situation, you'll still want to keep reading. Real estate markets exist in a state of flux, at least to some degree. The bottom line is that you never know what the conditions will be when you're ready to sell your home.

Lost in Translation
How to Write an Effective Email
In today's high-tech world, it seems as though everyone is using email on some level. Whether you're downloading it on a weekly basis or receiving it in real time on your BlackBerry™, there's no denying that electronic mail is here to stay. According to bCentral.com, Microsoft's initiative to support small business owners, the number of individuals with Internet connectivity reached 1 billion in 2005. With such a large number of people communicating online, the ability to write an effective email is only becoming more important with each passing day.