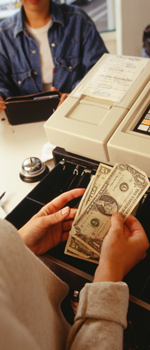 5 Reasons Layaway Plans May Cost You More
This installment-payment plan can help consumers avoid racking up debt when making holiday purchases, but it has its drawbacks.
By Cameron Huddleston, Kiplinger.com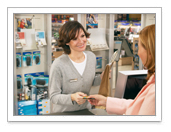 Layaway has been making a comeback since the recession. In fact, it's been in the headlines recently because several stores that offer this installment-payment program are reducing or dropping layaway service fees.

For example, Kmart and Toys R Us recently announced that they're dropping their layaway fees during the holiday shopping season. And Walmart is reducing its fee from $15 to $5 from September 16 to December 14.

Layaway allows customers to select items they want and pay for them over a period of time. Once final payments are made, items may be picked up. The difference between using a layaway program and a credit card (which can let you stretch payments out over a period of time) is that interest doesn't accrue on layaway items. However, you must pay a nominal service fee and a deposit at the time of purchase.

Considering that some major retailers are eliminating (or lowering) their service fees, should you consider layaway to purchase holiday gifts without racking up debt? Consumer expert Andrea Woroch says there are five reasons this payment method might not be right for you.

1. Some stores still charge fees. Although Kmart and Toys R Us are dropping their fees for a limited time, Best Buy will still be charging 5% of a total layaway purchase value. Burlington Coat Factory, T.J. Maxx and Marshalls charge a $5 nonrefundable fee.

2. Canceling will cost you. Retailers charge a cancellation fee, ranging from $5 to $15, if you decide not to go through with your layaway purchase. Add this to the nonrefundable $5 service or initiation fee, and you've lost up to $20.

3. You might be paying a higher price. If you put items on layaway now so that they'll be paid off by the holidays, you'll likely be buying them at full price. There's a good chance that the price on those items will be marked down on Black Friday or in December. So ask the retailer whether you can get the lower price on a product if it goes on sale after you've placed it on layaway. If not, you could be better off saving up over the next two months to pay for the item with cash when it's discounted. Look for my Kip Tip in the coming weeks on how to save $1,000 by the holidays.

4. You're committing to pay for something with money you might not have. Just because you're stretching out payments over several weeks doesn't mean you won't end up in a financial hole, Woroch says. If putting an item on layaway is the only way you can afford it, you might not have the cash to pay for it if an emergency arises and puts a strain on your finances.

5. Using your credit card might be more rewarding. Using plastic for your purchase might be a better option if you have a rewards credit card and are disciplined about paying off your balance each month. You could earn cash back, which could help pay for holiday gifts, or earn travel points to offset the cost of holiday travel.

Unless there's an item you expect to sell out before the holidays, consider creating your own layaway system rather than paying retailers fees to use theirs. Research the price of an item you want to purchase then use an envelope or jar to set aside a little each week so that you'll have enough cash to purchase it by the holidays. At that point, it might be on sale and you'll have enough money left over to get a head start on your holiday savings for next year (or to pay down debt, create an emergency fund, boost retirement savings and the list goes on).

Reprinted with permission. All Contents ©2012 The Kiplinger Washington Editors. Kiplinger.com.