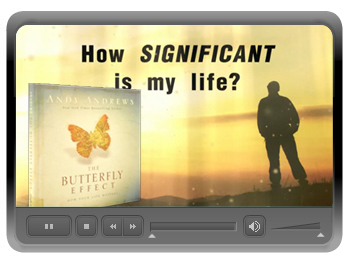 "A life is not important," said Jackie Robinson, "except in the impact it has on other lives." But let's face it–hustling through a busy week, while often necessary, makes it hard to feel connected to others and even yourself.
"The Butterfly Effect" suggests the doorway to permanent purpose in life–and experiencing that connection–has a single key, so simple as to seem almost too obvious.
What is it? The path to better chemistry in relationships, making better decisions, and improving the impact of everything you do, requires only one realization: Everything matters. Watch and see if you agree.
YOU Magazine is pleased to present The Butterfly Effect, a short film produced by Simple Truths, a consumer-direct publisher of motivational books and films.

Visit www.simpletruths.com to learn more about this unique company.