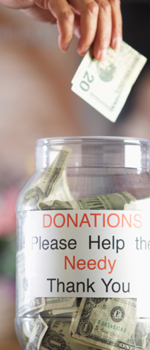 Top 10 Scams of 2012
The Better Business Bureau releases its annual list of the worst schemes that aimed to steal people's money or identity.
By Cameron Huddleston, Kiplinger.com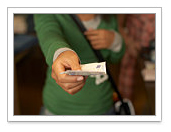 Each year the Better Business Bureau investigates thousands of scams, from new schemes that take advantage of current events to old ploys used time and again to bilk people. The BBB uses its data, along with reports from federal agencies and other sources, to compile an annual list of the top scams -- not necessarily the biggest as far as the number of people affected or amount of money stolen but rather the most egregious, says Carrie Hurt, president and CEO of the Council of Better Business Bureaus.

Below you'll find the BBB's list of the top scams from the past year in nine categories, plus the "Scam of the Year."

Top Fake Check Scam: Car Ads – The Internet Crime Complaint Center, a partnership between the FBI and the National White Collar Crime Center, received many complaints in 2012 about online ads promising to pay people $400 or more a week for driving around with company logos on their car. People would be sent a check and asked to deposit in their account and wire part of the payment to a graphic designer who would customize the ad for their vehicle. There was no graphic designer or ad, though, and the check would bounce – usually after people had wired money to the scammers.

Top Emergency Scam: Grandparent Scam – This scam that's been around a long time involves a grandchild or other relative who is traveling abroad and asks for money to be wired to him right away because he was mugged or hurt (and says, "Please don't tell Mom and Dad."). According to the BBB, the FBI reports that it's easier for scammers to tell a more plausible story because they can use information the "supposed" victim posts on Facebook or Twitter. The BBB says that you never should wire money without trying to contact the supposed victim at his or her regular phone number or checking with family members to see if that person really is traveling.

Top Employment Scam: Mystery Shopping – Legitimate companies do use mystery shoppers to provide feedback on customer service, merchandise quality and other quality-control metrics. However, there are plenty of illegitimate offers for this sort of work. Scammers often tell prospective mystery shoppers that evaluating a wire-service company is part of the job and that they need to deposit a check and send back part of the money (and, of course, the victim finds out that the check has bounced after the money's been wired). According to the BBB, the Mystery Shopping Providers Association says its members don't prepay shoppers. To find a legitimate gig, visit www.mysteryshop.org.

Top Advance Fee/Prepayment Scam: Nonexistent Loans – Loan scams tend to be advertised online and promise things such as no credit check or easy repayment. However, you have to make the first payment upfront, buy an "insurance policy" or pay some other fee to secure the loan. This past year, there was a new twist on this loan scam: Consumers were threatened with lawsuits and law enforcement action if they didn't pay back loans they said they had never even taken out in the first place. According to the BBB, some victims were called at their workplace, or their relatives were called. The embarrassment of being thought of as a delinquent caused some victims to pay even when they knew they didn't owe the money, the BBB says.

Top Phishing Scam: President Obama Will Pay Your Utility Bills – I actually wrote about this scam last year. Thousands of people became victims of scammers who called, sent text messages, showed up at homes or used social media to tout a federal assistance program that would pay up to $1,000 on utility or credit-card bills – but there was no such program. Consumers were asked to give their Social Security numbers and other personal information to access what actually was a phony bank account and routing number to use when paying their bills online. To avoid such scams, never give personal information out over the phone unless you initiated the contact.

Top Sweepstakes Scam: Jamaican Phone Lottery – In this old scam that resurfaced last year, the calls come from Jamaica (area code 876) but the person claims to represent BBB, FBI or other trusted group and tells the victim that he's won a large cash prize or government grant. The catch: You have to pay a fee to collect your winnings. If you get a call like this, hang up and report it to the BBB.

Top Identity Theft Scam: Fake Facebook Videos – Scammers used Twitter to send people direct messages claiming that there was an embarrassing video of them on Facebook, with a link. When people clicked on the link, they got an error message that said they needed to download a new version of Flash or other video player. The file was actually a virus or malware that could steal personal information from the computers or smart phones of people who downloaded it. Twitter recommends reporting such violations, changing your password and revoking connections to third-party applications that you don't recognize.

Top Home Improvement Scam: Sandy Storm Repair – Scam artists took advantage of the damage caused by Hurricane Sandy by promising homeowners to make repairs. They asked to be paid in advance and never did the work. The BBB recommends always asking contractors for references, checking credentials and using BBB.org to find trusted contractors.

Top Sales Scam: Fake Olympics Goods – Scammers took advantage of the London Olympics to set up Web sites offering merchandise that didn't exist. People who tried to purchase items simply lost their money. And counterfeit sports memorabilia also was common year-round. The BBB recommends buying directly from team stores and sites, or from legitimate retailers – not from people hawking wares on the street or outside stadiums. You'll pay a little more, but it will be the real deal.

Scam of the Year: Newtown Charity Scams – Social media pages dedicated to the victims of the Sandy Hook Elementary shooting appeared with hours of the tragedy in Newtown, Conn. Some were created by scammers asking for money. According to the BBB, the FBI has already arrested one woman for posing as the aunt of one of the children killed, and state and federal agencies are investigating other possible fraudulent and misleading solicitations. "Although the number of people defrauded and the total dollars stolen is most likely low, the cynicism and sheer audacity of these scams merits our selecting it as the Top Scam of 2012," the BBB says.

Reprinted with permission. All Contents ©2013 The Kiplinger Washington Editors. Kiplinger.com.