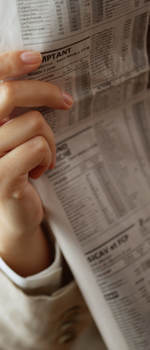 Fiscal Cliff
The Saga Continues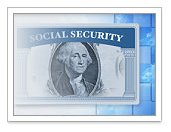 With the first of the year having come and gone, the headlines are suddenly devoid of mentions of the fiscal cliff, which begs the question: what happened? For such an enormous issue with such a dramatic narrative, the resolution was somewhat anti-climactic.

The general consensus is that the compromise reached is something of a stopgap and that the issue will have to be revisited in the near future. Both those on the left and right have expressed dissatisfaction, which suggests that there's still a long way to go when it comes to striking that delicate balance between managing the deficit and making sure that economic growth remains robust.

For all the talk of "nothing having been resolved," however, the bulk of consumers can expect to feel the effects when it comes to their personal finances. The two-point payroll tax cut from the Bush era has officially expired, which means more money withheld from the average paycheck, and individuals that make over $400,000 and couples that make over $450,000 will be subject to a 39.6% tax rate, replacing the previous 35%.

Increases will also apply to individuals and couples who fall in the $500,000 to $1 million plus brackets, but for those making less than $400,000, the Bush era cuts will remain. Capital gains and dividend rates will rise from 15% to 20% for individuals making over $400,000 and joint-filers making over $450,000, while the estate and gift tax exemption will remain at $5 million for individuals and $10 million for married couples.

As for housing, underwater borrowers can breathe a little more easily: the Mortgage Forgiveness Debt Relief initiative was extended through 2013, allowing principal balance reductions and cancellations to remain exempt (on primary residences) rather than being taxed as regular income to the borrowers who receive them. Borrowers making less than $110,000 can also continue deducting their private mortgage insurance premiums. Both policy extensions should have positive implications for the housing market, whose continuing growth is seen as a crucial piece of the overall recovery of the U.S. economy.

Borrowers should keep in mind, though, that none of this is set in stone. It's clear that there's still a deep divide in Congress when it comes to big-picture issues such as tax reform and the debt ceiling, and chances are that these same issues will be hashed out again in the coming months. It's also worth noting that no resolution has been passed on mortgage interest and property taxes, which are the two issues about which homeowners are most anxious to hear something definitive.

If you have any question about these issues, or about your personal situation, contact the professional who supplied you with this month's issue of YOU Magazine.