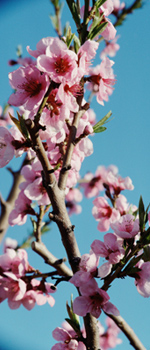 Create Your Own Buyer Stimulus Package
Great Home Buyer Opportunities Despite Government Program Endings
The Federal Government's Homebuyer Tax Credit may have expired on April 30, but just because Uncle Sam has turned off the financial spigot aimed at housing doesn't mean home buyers still can't get 'something extra' during their purchase. The keys for buyers today are how they negotiate and structure the terms of their offer.

Mother's Day Spa Lunch
Creating a Special Day for the Mom (Or Moms) In Your Life
By Kirk Leins
Mother's Day is just a few days away. If you've yet to plan a celebration for the mom or moms in your life, you'll definitely want to stick with this article. It may be too late to make reservations at a restaurant, but it's not too late to put together an incredible lunch that you can serve right in your own home.

Cash for Clunker Appliances
The fridge on its last legs? Uncle Sam wants you to replace it with a new, energy efficient model – and will give you money to do so.
By Jim Ostroff, Kiplinger.com
Cash rebates for clunker vehicles were such a smash hit, the government is at it again – this time offering you cash for your worn-out household appliances. The $300-million federal program – administered through the states – will provide consumers with a cash rebate of up to 15% of the cost of each new Energy Star-rated refrigerator, freezer, dishwasher, clothes washer, water heater and room air conditioner.

Live It, Love It, Earn It
A Her and His Book for Enhancing Finances
Marianna Olszewski is on to something. From the moment we picked up her book, Live it, Love It, Earn It: A Woman's Guide to Financial Freedom, we knew it needed to be shared with our readers. Whether you're male or female, established or just starting out, we're sure you'll love Marianna's fresh take on taking control of your personal finances.

Simple Truths
Do You Walk the Talk?
Motivational author and speaker Zig Ziglar once said, "Success means doing the best we can with what we have. Success is the doing, not the getting; in the trying, not the triumph. Success is a personal standard, reaching for the highest that is in us, becoming all that we can be."

Shedding Winter Weight the Smart Way
Tips for Keeping Weight Off for Good
With summer just a few months away, many folks will soon begin focusing on shedding their winter weight in order to regain swimsuit physiques. If this is a yearly ritual for you, we urge you to read on. Dr. Paul Drew is back with us, sharing his tips for keeping the weight off for good.

Webcam Interviews Offer Opportunities and Challenges for Applicants
Here's What You Need to Know to Succeed
When video capabilities were added to instant messaging services from AOL, Skype, and Yahoo, communication was changed forever. But what started out as fun technology for recording yourself or communicating with family and friends is now getting down to business.